Recent Updates on www.ruralroutes.com!
---
Bancroft Century Shoppe, Bancroft


Stirling Business Improvement Area, Stirling


Almond's Fruit Stand (The Quality Place), Meaford


Back40 Powersports, Stirling


Allure Day Spa, Stirling

---
Recent reviews on www.ruralroutes.com clients!
---
United Restaurant, Deseronto


OJ on 29-Aug-16

Great panzarotti - worth the drive to Deseronto!
---
Banjo's Grill, Hastings


Carmen Gagnon on 25-Aug-16

I have always loved you restaurant. I have been waiting for years for a takeout menu and am pleased to see at least the breakfast menu is online. PLEASE put on the lunch and dinner menu too. It would make is so much easier when I phone in a takeout order, instead of having to have the waitress read me the menu.
---
Newbliss, Smiths Falls


Adrian Thompson on 19-Aug-16

My name is Adrian Thompson from Newbliss County Monaghan in Ireland I have just discovered that there is another such place called Newbliss in Ontario and in actual fact was named by a gentle man who emigrated there in the 19th century. I am business owner in the village of Newbliss (bar owner) my family on my mother's side (martin) would date back to 18 70's and there are still Martins living in the village today. I would like to connect both villages officially, and build a connection I will leave my phone number below and ye have my mail address look forward to hearing back from ye . Kind regards Adrian Thompson aidythompson74@gmail.com 00353861001649 Or 003534754760
---
Township of Ramara (Lower Tier Simcoe), Brechin


Cathy Baker on 18-Aug-16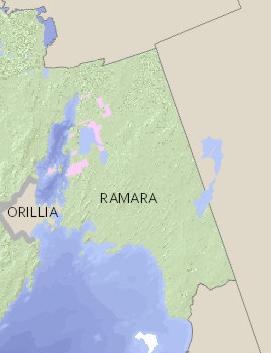 We have driven through Brechin several times this summer. Each time I have found myself searching for all the beautiful bicycles! Well done to whoever is behind this display.
---
Number Seven Auto Plaza, Havelock


Michel on 13-Aug-16


Great people, great service and very reasonable rates. Albert and his crew will look after you. Highly recommended.
---
Thanks to small business / town Ontario for your patronage ... we are here because of you.
Administration is a dream when you put a quick database to work online with a user friendly front end. Call us anytime to discuss options (613 475 4637) or email .
"If it's worth having a business card, it's worth having a Top Level Domain Name (ie mybusiness.com) "
We've designed our directory with simplicity and user-friendliness in mind... the new "quick search" above should make access speedier and our "self edit" and "private e-mailer" are still drivers to our success. Please consider hosting your website with us: We offer Ethernet over Fiber bullet fast access, unlimited storage and POP3 email accounts, and on the fly tutorials to managing your own website. E-mail us at .
We also design and build custom web sites... examples include:
Campbellford, Ontario....Town Business Directory
Hastings, Ontario... Village Website
Detailed Topographic Maps Available...
Order your full set of the detailed 2015 maps online! Or call 613 475 4637 anytime! Go to our Order Page
We are tidying up our popular online directory by aligning our records with the brand spanking new Regional Tourism scheme:
Ministry of Tourism and Culture
Let us know of improvements you would like to see :
We are always looking for interested marketers in other jurisdictions.
We will happily mount the ruralroutes.com database on a laptop for you, so that you can get started on an interesting journey of posting rural tourism content online.
You need a minimum of experience, just enthusiasm, a good nature, and a few PC skills. Call anytime 613 475 4637 to discuss opportunities, or visit http://www.ruralroutes.com/orr_prospectus.cfm ! Thanks again for supporting our regional tourism online directory.

Clive Nickerson MBA
www.ruralroutes.com