Recent Updates on www.ruralroutes.com!
---
Brambleberry Farm U-Pick, Wooler


Big 3 Auto Automotive Repairs and Service, Stirling


The Birdhouse of Wooler, Wooler


Kountry Bumpkin, Trenton


Baltimore Valley Produce and Garden Centre, Baltimore

---
Recent reviews on www.ruralroutes.com clients!
---
The Mason Jar Family Restaurant, Carrying Place


Sarah on 22-Sep-16

I've been going for 3 years. Great service, good prices, and delicious food. Their eggs are just phenomenal. Usually pretty crowded because it's so good.
---
The Gate Restaurant (Newly Opened May 23, 2015), Gilmour


Joshua (Madoc) on 12-Sep-16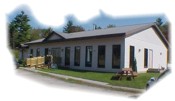 Excellent on: service,food,prices,atmosphere,cleanliness,and location. 6/5 Stars.
---
Pine Ridge Golf & Country Club, Warkworth


s p clair on 11-Sep-16

Greens exceptional and fairways in great shape, quiet for a Sunday but maybe the Warkworth Fair had something to do with that, anyways enjoyable outing!
---
McQuigge, Harold J. (Contractor), Madoc


Deidre Reitav on 04-Sep-16

This man is probably the most skilled welder I have ever seen. His welds are the only ones that have held up on my farm machinery and the prices were amazing. A man of nearly unparalleled talents in his field. I recommend him to everyone.
---
United Restaurant, Deseronto


OJ on 29-Aug-16

Great panzarotti - worth the drive to Deseronto!
---
Thanks to small business / town Ontario for your patronage ... we are here because of you.
Administration is a dream when you put a quick database to work online with a user friendly front end. Call us anytime to discuss options (613 475 4637) or email .
"If it's worth having a business card, it's worth having a Top Level Domain Name (ie mybusiness.com) "
We've designed our directory with simplicity and user-friendliness in mind... the new "quick search" above should make access speedier and our "self edit" and "private e-mailer" are still drivers to our success. Please consider hosting your website with us: We offer Ethernet over Fiber bullet fast access, unlimited storage and POP3 email accounts, and on the fly tutorials to managing your own website. E-mail us at .
We also design and build custom web sites... examples include:
Campbellford, Ontario....Town Business Directory
Hastings, Ontario... Village Website
Detailed Topographic Maps Available...
Order your full set of the detailed 2015 maps online! Or call 613 475 4637 anytime! Go to our Order Page
We are tidying up our popular online directory by aligning our records with the brand spanking new Regional Tourism scheme:
Ministry of Tourism and Culture
Let us know of improvements you would like to see :
We are always looking for interested marketers in other jurisdictions.
We will happily mount the ruralroutes.com database on a laptop for you, so that you can get started on an interesting journey of posting rural tourism content online.
You need a minimum of experience, just enthusiasm, a good nature, and a few PC skills. Call anytime 613 475 4637 to discuss opportunities, or visit http://www.ruralroutes.com/orr_prospectus.cfm ! Thanks again for supporting our regional tourism online directory.

Clive Nickerson MBA
www.ruralroutes.com