Recent Updates on www.ruralroutes.com!
---
Silverbrook Garden Centre and Silverbrook Antiques, Sydenham


Cudmore Country Cuisine, Warkworth


Peytan's Place, Deseronto


Sam's Place General Store, Havelock


Northern Lights Wesleyan Church, Virginiatown

---
Recent reviews on www.ruralroutes.com clients!
---
Hell Holes Nature Trails and Caves, Centreville


Elaine K. on 20-Dec-13

The hike itself is about an hour or so. It's 3.2km, so it depends how fast you hike and how much you like lingering over stuff. The hell hole itself is a 20 foot sinkhole with a tiny opening, accessible by ladder. Once inside, it's pretty small in there, and in my opinion, a little creepy. It's pretty much pitch black. You can rent flashlights for $1.50 or you can use your husband's crappy cell phone which doesn't actually emit much light, then end up using your fancy camera's flash assist which only lights up for 2 seconds, giving you the double anxiety of worrying about dropping it on the craggy rocks or flashing it once and seeing some sort of cave monster appear in that second. I think if we had prepared ourselves with a thick slathering of bug spray and brought... I don't know... WATER, we would have enjoyed the hike much more. Also, the screaming teenagers that were just ahead of us on the trail ruined the peacefulness a bit.
---
Maple Dale Cheese, Plainfield


Rachelle on 20-Dec-13

Maple Dale has been apart of my family since I was a kid and it hasn't changed, always amazing!! I suggest the dill and garlic or the red wine cheese. Don't miss Sunday's fresh baking of cheese bread, soo good!!! Thanks Maple Dale!
---
Marmora's Memory Lane, Marmora


stephen on 20-Dec-13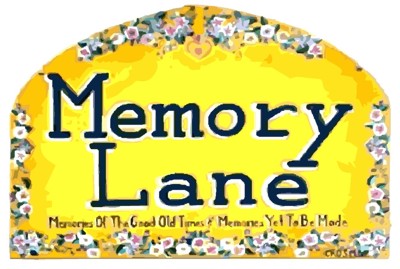 My wife always has to stop in here, no matter what...if we are nearby, she will make a point to end up at Marmora's Memory Lane. She's always certain to find something that makes for a successful fashion hunt. Which is good by me ; )
---
Canine Resort Kennels, Brighton


Jacynthe and Cimon on 13-Dec-13

Highly recommended! Jim is just fantastic !! The place is clean and well maintained, very professional. Would not bring my dogs anywhere else !
---
Maple Dale Cheese, Plainfield


Eric Thompson on 09-Dec-13

Maple Dale has been a family label since the early 80's when Corby's distillery bought it for the reception centre. The Cheese is the best and the curds excellent and my personal favorites are the smoked cheese and the very extreme old Hunter cheeses. Some of the best. Keep up the great work. See you all before Christmas.
---
Thanks to small business / town Ontario for your patronage ... we are here because of you.
We are ramping up content management systems for Business Improvement Associations (BIAs) and Chambers of Commerce...for an example see Bath, Ontario.
Administration is a dream when you put a quick database to work online with a user friendly front end. Call us anytime to discuss options (613 475 4637) or email .
"If it's worth having a business card, it's worth having a Top Level Domain Name (ie mybusiness.com) "
We've designed our directory with simplicity and user-friendliness in mind... the new "quick search" above should make access speedier and our "self edit" and "private e-mailer" are still drivers to our success. Please consider hosting your website with us: We offer Ethernet over Fiber bullet fast access, unlimited storage and POP3 email accounts, and on the fly tutorials to managing your own website. E-mail us at .
We also design and build custom web sites... examples include:
Bath, Ontario...Village Website
Campbellford, Ontario....Town Business Directory
Hastings, Ontario... Village Website
Detailed Topographic Maps Available...
Order your full set of the detailed 2013 maps online! Or call 613 475 4637 anytime! Go to our Order Page
We are tidying up our popular online directory by aligning our records with the brand spanking new Regional Tourism scheme:
Ministry of Tourism and Culture
Let us know of improvements you would like to see :
We are always looking for interested marketers in other jurisdictions.
We will happily mount the ruralroutes.com database on a laptop for you, so that you can get started on an interesting journey of posting rural tourism content online.
You need a minimum of experience, just enthusiasm, a good nature, and a few PC skills. Call anytime 613 475 4637 to discuss opportunities, or visit http://www.ruralroutes.com/orr_prospectus.cfm ! Thanks again for supporting our regional tourism online directory.

Clive Nickerson MBA
www.ruralroutes.com