Recent Updates on www.ruralroutes.com!
---
Warkworth Bakery, Warkworth


A Single Stitch, Hastings


The Hidden Treasure Chest Flea Market, Campbellford


Colette's Creations, Hastings


Karmas by the River, Campbellford

---
Recent reviews on www.ruralroutes.com clients!
---
Ailsa Craig, Ailsa Craig


Howard Hughes on 31-Dec-16

I have lost touch with Joe Nash. If you have any information about Joe or Francis or a phone number, I would be delighted. Thank You hjh6@rogers.com
---
Sheffield, Sheffield


Brian Osbornj on 30-Dec-16

I am looking for information about the pancake breakfast at the community centre in March. I am the activities chairman of the Brantford Men's PROBUS . I know it may seem early, but there only two PROBUS meetings till March. I would appreciate a contact and information. Thanks.....Brian Osborn Reviewer Email: osb484@rogers.com Reviewer Phone: 519-756-1606
---
Williamsburg, Williamsburg


Robert Cook on 25-Dec-16

Researching my ancestry I have discovered John Cook III U.E.L. and M.P. was born November 28, 1791, in the Township of Williamsburg. At one time he owned most of the land on which the Village of Williamsburg now stands. He conducted a store and engaged extensively in the lumber business in the Western Part of Upper Canada. John 1791-1887 and his wife Catherine 1795-1878 are resting in the Old Union Cemetery in Williamsburg. robertcook@cogeco.ca
---
BBQ on Wheels Catering, Stirling


Kent and Angela Foley on 22-Dec-16

Well, plain and simple. We liked the food so much, we bought the business! :)
---
The Boathouse Seafood Restaurant, Belleville


Margot Vear on 20-Dec-16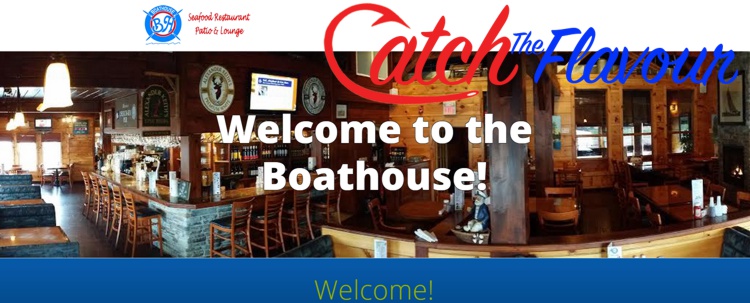 Excellent food is delicious service is great. In Fact we are going there for our 46th anniversary tonight.
---
Thanks to small business / town Ontario for your patronage ... we are here because of you.
Administration is a dream when you put a quick database to work online with a user friendly front end. Call us anytime to discuss options (613 475 4637) or email .
"If it's worth having a business card, it's worth having a Top Level Domain Name (ie mybusiness.com) "
We've designed our directory with simplicity and user-friendliness in mind... the new "quick search" above should make access speedier and our "self edit" and "private e-mailer" are still drivers to our success. Please consider hosting your website with us: We offer Ethernet over Fiber bullet fast access, unlimited storage and POP3 email accounts, and on the fly tutorials to managing your own website. E-mail us at .
We also design and build custom web sites... examples include:
Campbellford, Ontario....Town Business Directory
Hastings, Ontario... Village Website
Detailed Topographic Maps Available...
Order your full set of the detailed 2016 maps online! Or call 613 475 4637 anytime! Go to our Order Page
We are tidying up our popular online directory by aligning our records with the brand spanking new Regional Tourism scheme:
Ministry of Tourism and Culture
Let us know of improvements you would like to see :
We are always looking for interested marketers in other jurisdictions.
We will happily mount the ruralroutes.com database on a laptop for you, so that you can get started on an interesting journey of posting rural tourism content online.
You need a minimum of experience, just enthusiasm, a good nature, and a few PC skills. Call anytime 613 475 4637 to discuss opportunities, or visit http://www.ruralroutes.com/orr_prospectus.cfm ! Thanks again for supporting our regional tourism online directory.

Clive Nickerson MBA
www.ruralroutes.com