Recent Updates on www.ruralroutes.com!
---
Fernwood Farms and Market, Stayner


Chris' Live Bait, Marmora


Canadian Gypsy, Peterborough


Peytan's Place, Deseronto


Al Ferri and Sons / The Country Apple Store, Brampton

---
Recent reviews on www.ruralroutes.com clients!
---
Master Submarine of Campbellford, Campbellford


on 15-Oct-14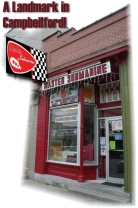 We love Master Sub! They're always open when you need them, freshest ingredients, really clean - John runs a tight ship! Could eat here everyday, chicken ceasar wraps, Greek salad (with homemade dressing), and assorted sub area favourites!!
---
Tweedsmuir Tavern ~ COMING EVENTS - see below, Tweed


chet on 15-Oct-14

I have had lots of fun in the tweedsmuir! country music is what people want to hear! not the young crap!
---
United Restaurant, Deseronto


Brent on 04-Oct-14

Best pizza hands down! Have been eating it since I was a young lad. The owners and staff are great people
---
The Country Store Kettle and Grill, Port Colborne


Doug C on 02-Oct-14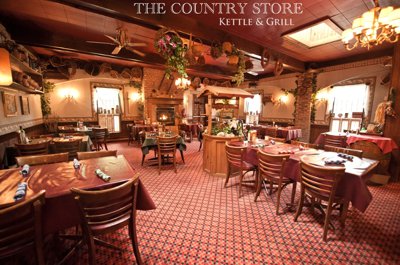 We have eaten at this restaurant a number of times and have always left with a satisfied feeling. This is a home style restaurant don't expect a high end knock your socks of meal. Expect a good home cooked style satisfying meal. Although the dessert we had last visit was very good, the peanut butter cream pie hit it. I've had their pork tenderloin, very good, cabbage rolls, good, fish & chips, good. If your in Port give it a consideration for your dining choice, I think you will be happy, the staff is very nice and they want you to be happy with your experience .
---
The Boathouse Seafood Restaurant, Belleville


Sheila McKee on 02-Oct-14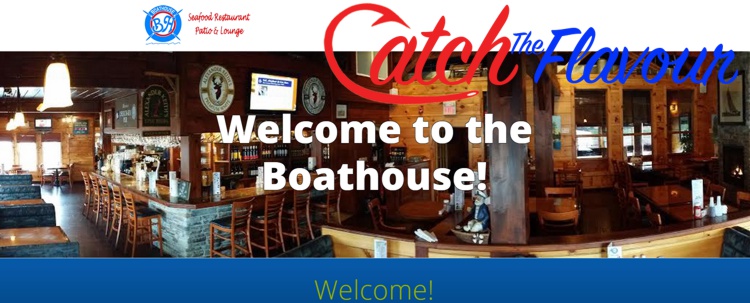 I love the location the food and the decor. Prices I find reasonable but my one complaint is with the waitresses. (only the older ones) I find very rude they make it quite obvious they want you to eat and leave no offer of dessert or coffee then when we asked for glasses of water after our meal it was clearly an inconvenience to her. I found the same on another occasion the older waitresses bossing the young ones around in front of patrons very unattractive indeed!
---
Thanks to small business / town Ontario for your patronage ... we are here because of you.
We are ramping up content management systems for Business Improvement Associations (BIAs) and Chambers of Commerce...for an example see Bath, Ontario.
Administration is a dream when you put a quick database to work online with a user friendly front end. Call us anytime to discuss options (613 475 4637) or email .
"If it's worth having a business card, it's worth having a Top Level Domain Name (ie mybusiness.com) "
We've designed our directory with simplicity and user-friendliness in mind... the new "quick search" above should make access speedier and our "self edit" and "private e-mailer" are still drivers to our success. Please consider hosting your website with us: We offer Ethernet over Fiber bullet fast access, unlimited storage and POP3 email accounts, and on the fly tutorials to managing your own website. E-mail us at .
We also design and build custom web sites... examples include:
Bath, Ontario...Village Website
Campbellford, Ontario....Town Business Directory
Hastings, Ontario... Village Website
Detailed Topographic Maps Available...
Order your full set of the detailed 2014 maps online! Or call 613 475 4637 anytime! Go to our Order Page
We are tidying up our popular online directory by aligning our records with the brand spanking new Regional Tourism scheme:
Ministry of Tourism and Culture
Let us know of improvements you would like to see :
We are always looking for interested marketers in other jurisdictions.
We will happily mount the ruralroutes.com database on a laptop for you, so that you can get started on an interesting journey of posting rural tourism content online.
You need a minimum of experience, just enthusiasm, a good nature, and a few PC skills. Call anytime 613 475 4637 to discuss opportunities, or visit http://www.ruralroutes.com/orr_prospectus.cfm ! Thanks again for supporting our regional tourism online directory.

Clive Nickerson MBA
www.ruralroutes.com