Recent Updates on www.ruralroutes.com!
---
Havelock Country Jamboree, Havelock


Havelock Truck & Auto Repair Ltd, Havelock


HTA Auto Sales, Havelock


Brambleberry Farm U-Pick, Wooler


Redtail Paddle Company, Campbellford

---
Recent reviews on www.ruralroutes.com clients!
---
L & L BBQ Catering, Stirling


Cassie and Nathan Levinetz on 24-Oct-16

L&L BBQ Catering ....'Thank You'! We were floored at the quality of the food and level of professionalism you and your staff provided for our wedding October 1st 2016! The presentation was terrific, food was hot, meat was moist and desserts were absolutely amazing.....we can't thank you guys enough! People keep telling us a month later how amazing the food was. You guys worked fast, well, and tidy...we didn't even know you guys had packed up and left...you stayed in behind the scenes while maintaining a beautiful spread. We still have left overs we froze from our buffet which is a great option since nothing went to waste. If anyone is in need of a caterer ...honestly look no further! Love you guys...thanks for making our day even more perfect!
---
Erinsville, Erinsville


JOHN HUNT on 29-Sep-16

I'm John, a descendant of JOHN HUNT and his family who emigrated to ERINSVILLE during the IRISH FAMINE 1847 the family came from a little village called GLIN in CO LIMERICK ,I've been to ERINSVILLE in the past 4 yrs , and im fascinated with the Irish history in the place, if anyone thinks they maybe related to me please call ,I live in IRELAND Reviewer Phone: 00353863365770
---
The Mason Jar Family Restaurant, Carrying Place


Sarah on 22-Sep-16

I've been going for 3 years. Great service, good prices, and delicious food. Their eggs are just phenomenal. Usually pretty crowded because it's so good.
---
The Gate Restaurant (Newly Opened May 23, 2015), Gilmour


Joshua (Madoc) on 12-Sep-16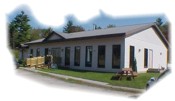 Excellent on: service,food,prices,atmosphere,cleanliness,and location. 6/5 Stars.
---
Pine Ridge Golf & Country Club, Warkworth


s p clair on 11-Sep-16

Greens exceptional and fairways in great shape, quiet for a Sunday but maybe the Warkworth Fair had something to do with that, anyways enjoyable outing!
---
Thanks to small business / town Ontario for your patronage ... we are here because of you.
Administration is a dream when you put a quick database to work online with a user friendly front end. Call us anytime to discuss options (613 475 4637) or email .
"If it's worth having a business card, it's worth having a Top Level Domain Name (ie mybusiness.com) "
We've designed our directory with simplicity and user-friendliness in mind... the new "quick search" above should make access speedier and our "self edit" and "private e-mailer" are still drivers to our success. Please consider hosting your website with us: We offer Ethernet over Fiber bullet fast access, unlimited storage and POP3 email accounts, and on the fly tutorials to managing your own website. E-mail us at .
We also design and build custom web sites... examples include:
Campbellford, Ontario....Town Business Directory
Hastings, Ontario... Village Website
Detailed Topographic Maps Available...
Order your full set of the detailed 2016 maps online! Or call 613 475 4637 anytime! Go to our Order Page
We are tidying up our popular online directory by aligning our records with the brand spanking new Regional Tourism scheme:
Ministry of Tourism and Culture
Let us know of improvements you would like to see :
We are always looking for interested marketers in other jurisdictions.
We will happily mount the ruralroutes.com database on a laptop for you, so that you can get started on an interesting journey of posting rural tourism content online.
You need a minimum of experience, just enthusiasm, a good nature, and a few PC skills. Call anytime 613 475 4637 to discuss opportunities, or visit http://www.ruralroutes.com/orr_prospectus.cfm ! Thanks again for supporting our regional tourism online directory.

Clive Nickerson MBA
www.ruralroutes.com