Recent Updates on www.ruralroutes.com!
---
A & T Specialty Concrete, Stirling


The Butter Tart Factory, Campbellford


Rancho Tranquilo, Marmora


Brambleberry Farm U-Pick, Quinte West ( Wooler )


Lakeside Flea & Farmer's Market, Goderich

---
Recent reviews on www.ruralroutes.com clients!
---
Elmwood, Elmwood


Kimberley Merrifield on 14-Aug-15

I was over to photograph the old farm that sits in ruins at the intersection in Elmwood and would love to know more about the history of this home and land. Could someone contact me either by facebook or email @ LingLing56@aol.com Thank you Kimberlely
---
Chris' Live Bait, Marmora


Dave on 06-Aug-15

On Wed out looking at a cottage property and driving around stumbled on this bait shop just outside Marmora, great place, nice staff, plan on returning when we need items for sure. Understand they are planning to add more space including guns for sale.
---
The Gate Restaurant (Newly Opened May 23, 2015), Gilmour


B.Vanner on 03-Aug-15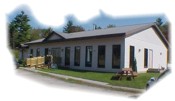 Best food around ! Glad to see you back reg! Very good prices to !
---
Do's for Dogs, Norwood


Barb on 02-Aug-15

Just wanted to thank Allie for taking great care of my little dogs. They always come home looking handsome as ever!! I an always happy with the services!! Thanks so much for your care.
---
Bailey's Cottages, Madoc


Bob Grant on 02-Aug-15

Hello Sharon and Doug Sure was great seeing you after so many years. In spite of the circumstances, much enjoyed the time with you, Roscoes, and Jane. Brought back many memories especially of our mutual friend, the reason we were able to meet once more. Hope very much it is not the last -- you have the number and the card. Let me be the host!
---
Thanks to small business / town Ontario for your patronage ... we are here because of you.
We are ramping up content management systems for Business Improvement Associations (BIAs) and Chambers of Commerce...for an example see Bath, Ontario.
Administration is a dream when you put a quick database to work online with a user friendly front end. Call us anytime to discuss options (613 475 4637) or email .
"If it's worth having a business card, it's worth having a Top Level Domain Name (ie mybusiness.com) "
We've designed our directory with simplicity and user-friendliness in mind... the new "quick search" above should make access speedier and our "self edit" and "private e-mailer" are still drivers to our success. Please consider hosting your website with us: We offer Ethernet over Fiber bullet fast access, unlimited storage and POP3 email accounts, and on the fly tutorials to managing your own website. E-mail us at .
We also design and build custom web sites... examples include:
Bath, Ontario...Village Website
Campbellford, Ontario....Town Business Directory
Hastings, Ontario... Village Website
Detailed Topographic Maps Available...
Order your full set of the detailed 2014 maps online! Or call 613 475 4637 anytime! Go to our Order Page
We are tidying up our popular online directory by aligning our records with the brand spanking new Regional Tourism scheme:
Ministry of Tourism and Culture
Let us know of improvements you would like to see :
We are always looking for interested marketers in other jurisdictions.
We will happily mount the ruralroutes.com database on a laptop for you, so that you can get started on an interesting journey of posting rural tourism content online.
You need a minimum of experience, just enthusiasm, a good nature, and a few PC skills. Call anytime 613 475 4637 to discuss opportunities, or visit http://www.ruralroutes.com/orr_prospectus.cfm ! Thanks again for supporting our regional tourism online directory.

Clive Nickerson MBA
www.ruralroutes.com