Recent Updates on www.ruralroutes.com!
---
Glad Tidings Pentecostal Church, Campbellford, Campbellford


Gifford Harris Surveying Ltd., Campbellford


FourCast Addiction Services, Campbellford


Leslie Abernethy ... Realty Executives Alison Ltd., Campbellford


Dunkley's Diner, Campbellford

---
Recent reviews on www.ruralroutes.com clients!
---
Chubby's Restaurant, Campbellford


Douglas K Vanderwater on 26-Oct-14

A great restaurant with a very well designed buffet with soup, salads and classical roast beef and other main dishes. The desserts are just to die for and the people operating the restaurant are just great. We are regular Sunday afternoon customers and enjoy the drive from Belleville to Chubbys! We never have had a bad experience eating at Chubbys but always have used their reservation service.
---
Fosterholm Farm Market, Picton


Jenn on 25-Oct-14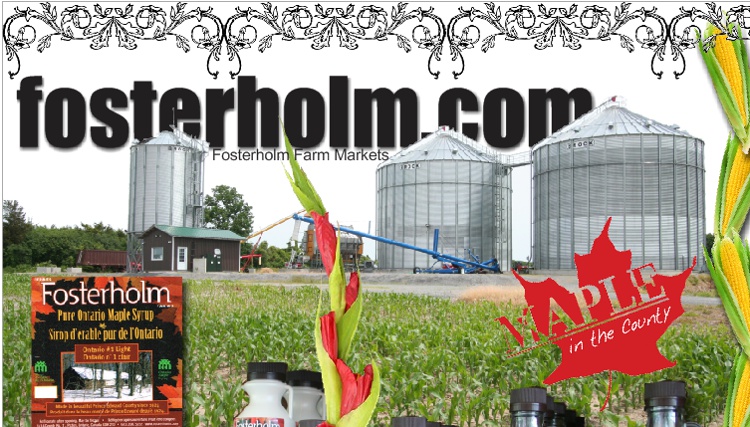 Best maple syrup around! We drive an hour to get it ??
---
Rainbow Terrace Greenhouse & Garden, Codrington


Reilley Turner on 22-Oct-14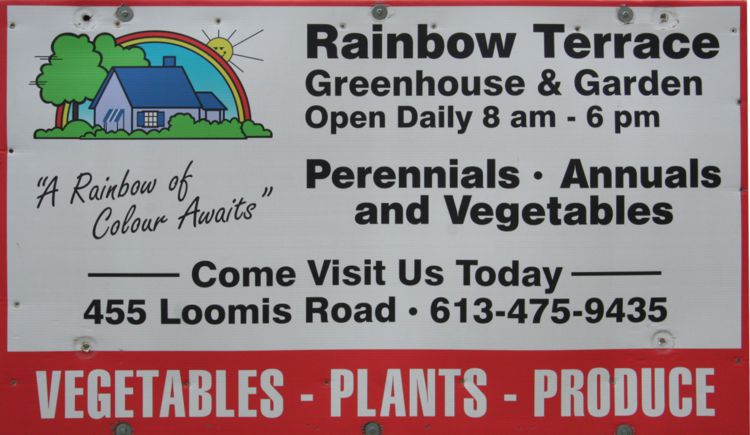 Excellent products, Headache Erasers really work, soap is amazing. haven't tried the sleep assisting one but i will not doubt it. all in all, amazing products, and organic too! :D
---
Quinte Global Foods, Belleville


Dr. Mary Kudrac on 21-Oct-14

Ever since moving fro Toronto to Belleville 10 years ago, I have missed the ethnic grocery stores. I do a lot of Asian cooking and am delighted that I am now able to get my specialty foods right here in Belleville. Do give this store a visit!
---
Master Submarine of Campbellford, Campbellford


on 15-Oct-14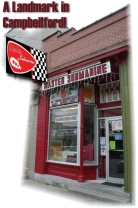 We love Master Sub! They're always open when you need them, freshest ingredients, really clean - John runs a tight ship! Could eat here everyday, chicken ceasar wraps, Greek salad (with homemade dressing), and assorted sub area favourites!!
---
Thanks to small business / town Ontario for your patronage ... we are here because of you.
We are ramping up content management systems for Business Improvement Associations (BIAs) and Chambers of Commerce...for an example see Bath, Ontario.
Administration is a dream when you put a quick database to work online with a user friendly front end. Call us anytime to discuss options (613 475 4637) or email .
"If it's worth having a business card, it's worth having a Top Level Domain Name (ie mybusiness.com) "
We've designed our directory with simplicity and user-friendliness in mind... the new "quick search" above should make access speedier and our "self edit" and "private e-mailer" are still drivers to our success. Please consider hosting your website with us: We offer Ethernet over Fiber bullet fast access, unlimited storage and POP3 email accounts, and on the fly tutorials to managing your own website. E-mail us at .
We also design and build custom web sites... examples include:
Bath, Ontario...Village Website
Campbellford, Ontario....Town Business Directory
Hastings, Ontario... Village Website
Detailed Topographic Maps Available...
Order your full set of the detailed 2014 maps online! Or call 613 475 4637 anytime! Go to our Order Page
We are tidying up our popular online directory by aligning our records with the brand spanking new Regional Tourism scheme:
Ministry of Tourism and Culture
Let us know of improvements you would like to see :
We are always looking for interested marketers in other jurisdictions.
We will happily mount the ruralroutes.com database on a laptop for you, so that you can get started on an interesting journey of posting rural tourism content online.
You need a minimum of experience, just enthusiasm, a good nature, and a few PC skills. Call anytime 613 475 4637 to discuss opportunities, or visit http://www.ruralroutes.com/orr_prospectus.cfm ! Thanks again for supporting our regional tourism online directory.

Clive Nickerson MBA
www.ruralroutes.com